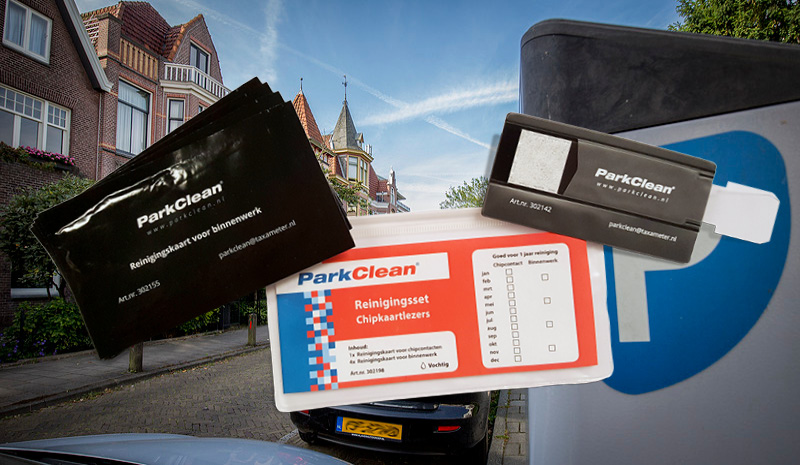 Do you also want parking in your city to run as smooth as possible? Then it is important to realize that pollution is a major cause of malfunctions at parking meters. A simple cleaning with the ParkClean cleaning kits for chip card readers significantly reduces the chance of malfunctions.
Regular cleaning of dirt sensitive parts makes sure that parking meters keep working as they should. That is a bold statement, but is it really true?
Independent research
Yes, that claim is correct. Independent, representative research has proven that cleaning card readers, for example, offers great advantages. Nearly four hundred card readers who showed a (reading) error were cleaned with special ParkClean cleaning cards for chip contacts. 75 percent of the card readers functioned optimally after cleaning. The card readers were operational again quickly and at low cost.
ParkClean card cleaning kit
TMC offers convenient cleaning kits for chip card readers, consisting of 1 dry cleaning card for the chip contact and 4 wet cleaning cards for the inside of the card reader. Enough to keep a card reader in top condition for a year.
These cleaning cards are suitable for all kinds of card readers, not just those in our parking machines. Do you want to know more? The research results can be obtained from us. Just like those cleaning sets, of course! Contact us now.
More than 30 cities have already preceded you, including Bloemendaal, Den Haag, Enschede, Goes, Hilversum, Nijmegen, Schouwen-Duiveland, Staatsbosbeheer and Venlo.
Back to overview

...