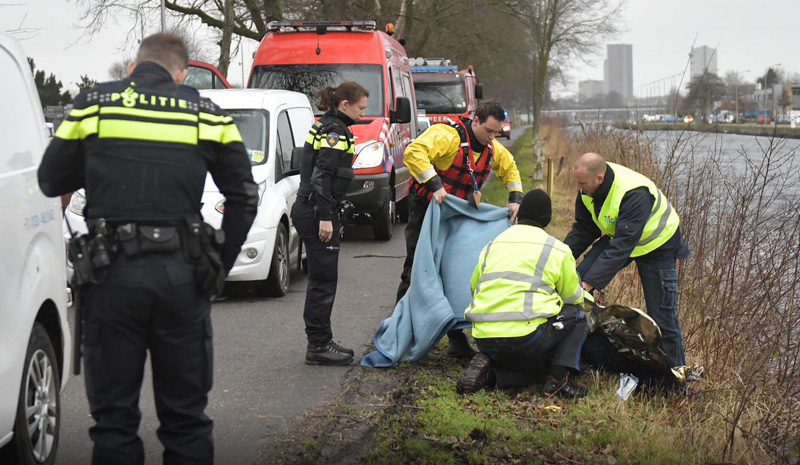 On Thursday 18 January a man on his mobility scooter defied the storm that raged over the Netherlands, but was hit by the strong wind. He rode on the bike path at the Kanaaldijk-Zuid in Eindhoven when the wind caught him. TMC Service Engineers Michiel and Daan saw the man and got him out of the water.
The man has been in the canal for about 10 minutes before TMC engineers Michiel and Daan saw him from the otherside. They rushed to him, called the fire department and pulled the man out of the water.
The man got a thermo blanket from the mechanics and was kept warm until the fire brigade and a rescue team were on site. The man was eventually taken to the hospital with an ambulance, undercooled.
Photos: Bert Jansen
Back to overview

...